When it comes to planning your dream wedding, the food experiences you offer can truly make a lasting impression on your guests. Gone are the days of traditional sit-down dinners, as couples now seek unique and trendy culinary options to enhance their special day. If you're looking to add a touch of excitement and flavor to your wedding, here are five trendy food experiences to consider.
1. Personalize Your Wedding Food:
One of the hottest trends in wedding catering is personalization. Work with your caterer to create a menu that reflects your tastes, preferences, and cultural backgrounds. Incorporate family recipes, favorite dishes, or regional specialties. By personalizing your wedding food, you'll add a meaningful touch that will leave your guests raving about the delicious and thoughtful selections. Tell your love story with the options.
At 7F, we've added a dinner option to the menu at the request of one of our couples. While dating and being on opposite schedules, Brinner (breakfast for dinner) was always a go to for them. So that was their way of personalizing their wedding food by sharing their connection of Brinner with all of their family and friends. Of course it had to be paired with Bloody Mary's & Mimosa's too!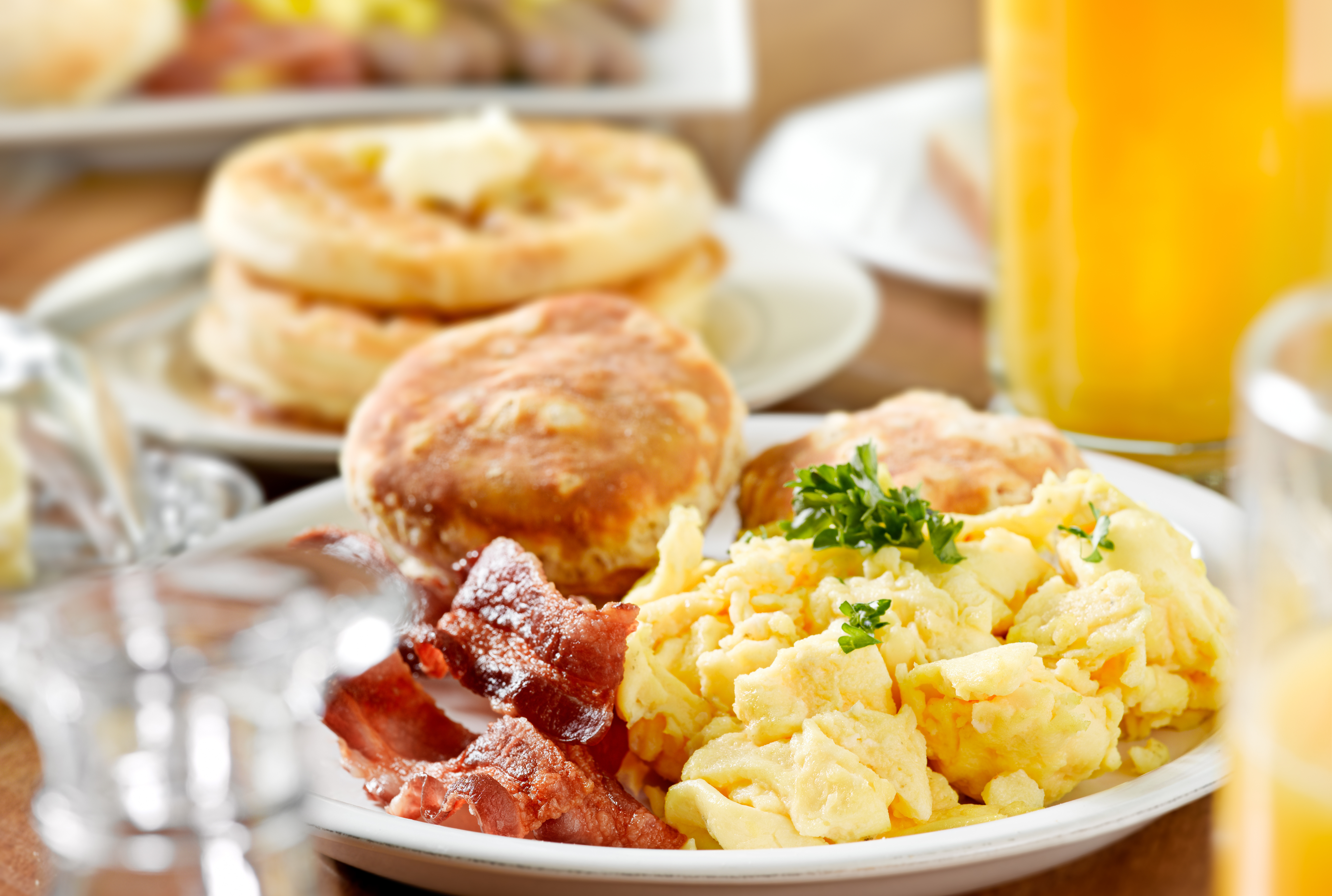 2. Signature Cocktails or Prosecco Pops:
Elevate your wedding bar experience with signature cocktails or delightful Prosecco Pops. Collaborate with a mixologist to create custom drinks that reflect your personalities as a couple. Consider unique combinations of flavors and garnishes that match your wedding theme or color scheme. If you prefer a refreshing and playful option, Prosecco Pops are a trendy choice that will add a touch of sparkle to your celebration. Especially in the heat of the summer.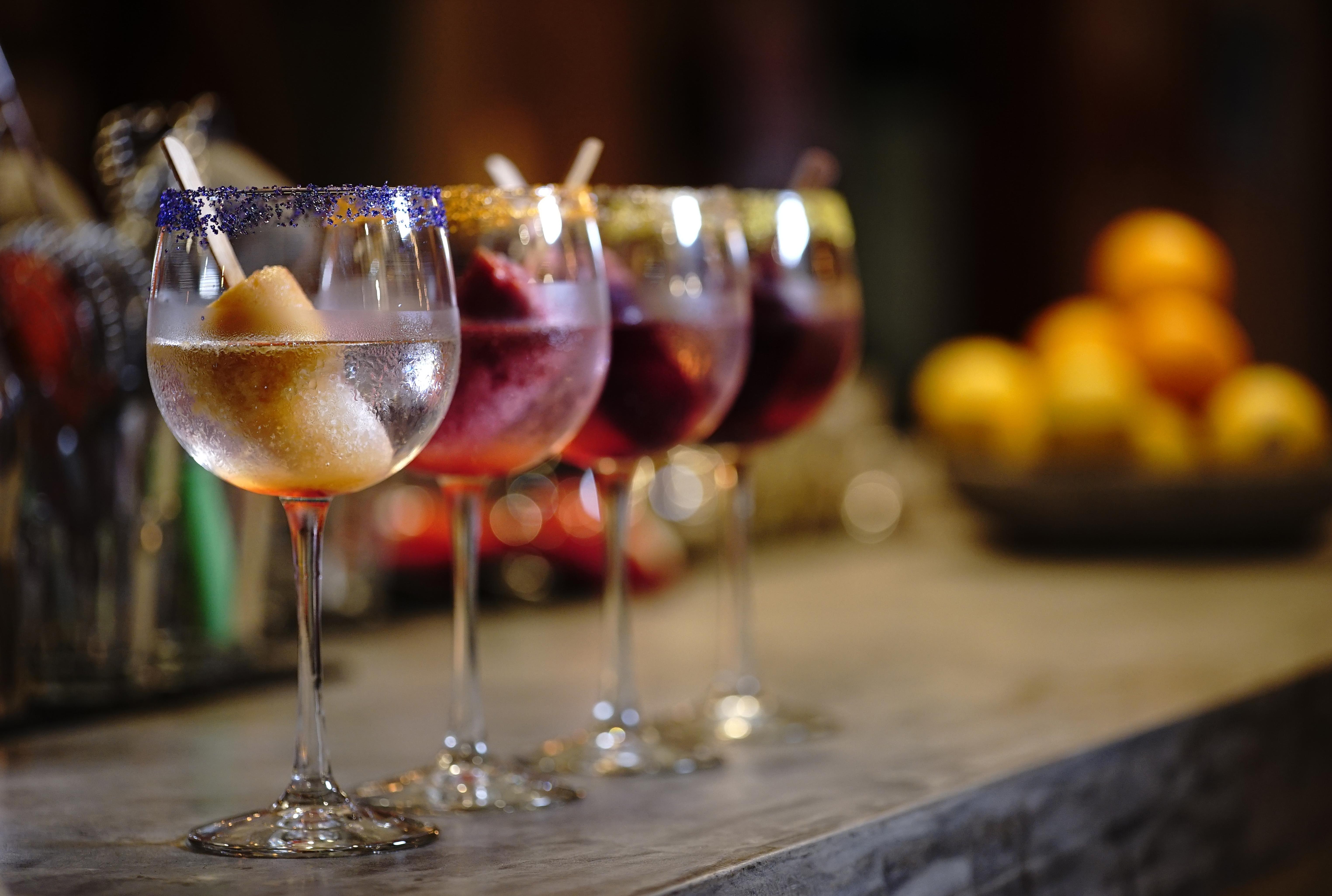 3. Appetizers:
There's no other way to kick off the start of your wedding reception than with cocktails and hor d'oeurvre's!  Here is where you can get creative. Delight your guests with an assortment of delectable appetizers during your cocktail hour or reception. Opt for creative and interactive displays, such as charcuterie boards, artisanal cheese platters, or bruschetta bars with a variety of toppings. Miniature versions of your favorite dishes, like antipasto skewers, tacos, or bourbon glazed meatballs, are also popular choices. These bite-sized treats will keep your guests satisfied while they mingle and set the stage for the main course.
4. Dessert Bars
Give your guests a sweet ending to remember with a trendy dessert bar. From a donut wall and cupcake towers to a make-your-own sundae station and macaron display, the options are endless. Consider incorporating a variety of desserts to cater to different preferences, including cakes, cookies, pies, and even a chocolate fountain. A dessert bar allows your guests to indulge and choose their favorites while creating a visually stunning focal point.
5. Late Night Snacks
You've been drinking, dancing and talking for hours now with your family and friends.  Soon your event will be winding down and guess what would be the perfect addition to the evening…..something to eat! Keep the party going and surprise your guests with late-night snacks. After hours of dancing and celebrating, offering a selection of crowd-pleasing comfort foods will be greatly appreciated. Think What-A-Burger, S'more's, Cookies & Milk, or even a food truck parked nearby. These late-night treats will fuel your guests for more fun on the dance floor and leave a lasting impression.
Adding trendy food experiences to your wedding will not only delight your guests but also create memorable moments that reflect your unique style as a couple. Personalize your menu, offer signature cocktails or Prosecco Pops, and tantalize your guests with a variety of appetizers. Impress them with a visually stunning dessert bar and surprise them with late-night snacks. By incorporating these trendy food experiences, your wedding will be a gastronomic journey that your guests will talk about for years to come. Cheers to a deliciously unforgettable celebration of love!
Ready to book your dream wedding venue?! Click here to book your FREE Wedding Tour with your very own venue planner and wedding pro!
Popular Products
When you stay at 7F Lodge, we stock each cabin with unique and locally sourced products from other small businesses we trust.  Because we believe in these products so much, we partner with a few and offer them directly to you.