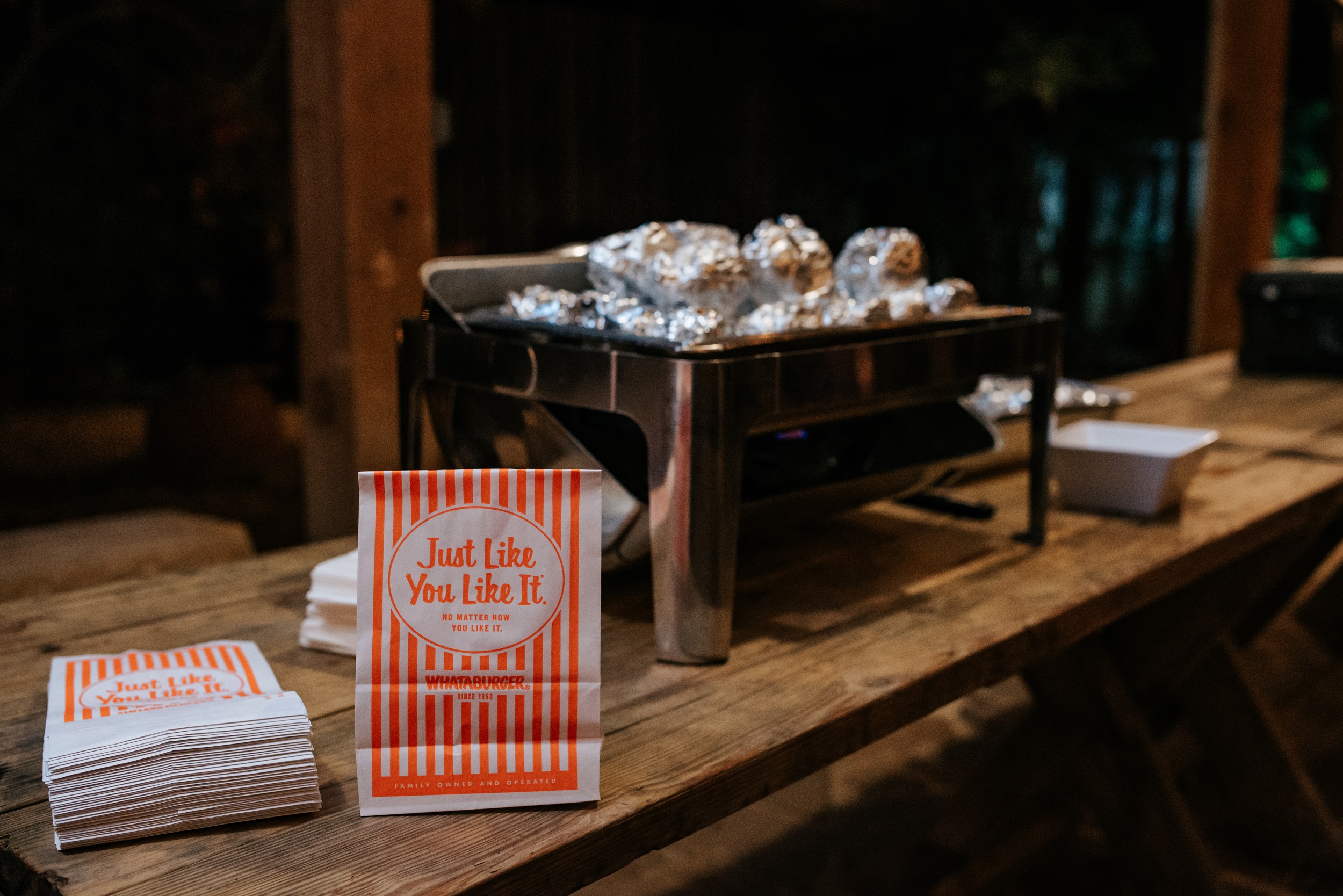 Personalize your wedding with food.
What better way to create a culinary experience for your guests than with these trendy food options.  Tell your love story with the options.  Was Whataburger your first date?  Maybe making s'mores was something you enjoyed together while dating.  To help give you some inspiration, we've rounded up some of our faves here at 7F that our couples have added over the last year!
Cocktail Hour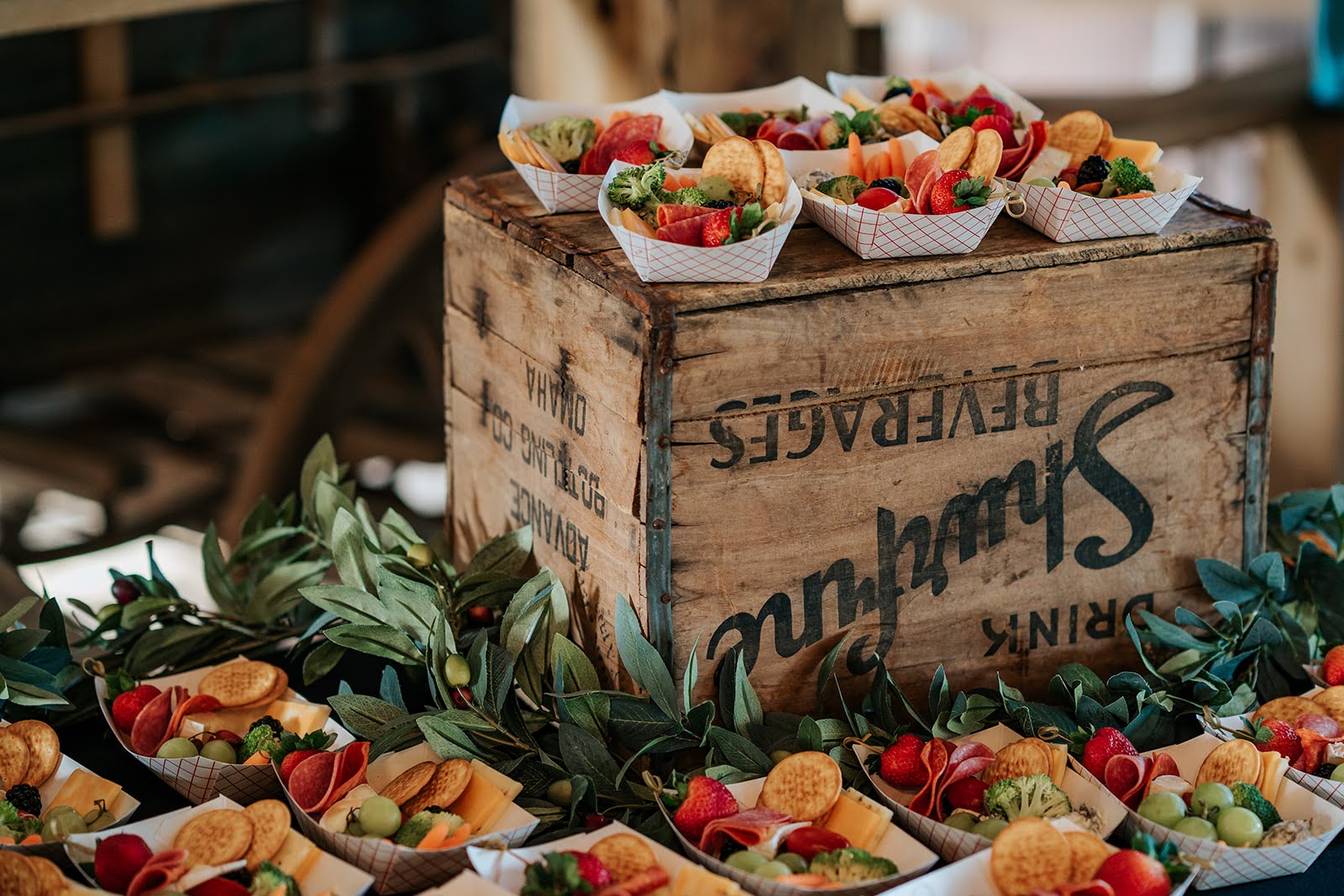 There's no other way to kick off the start of your wedding reception than with cocktails and hor d'oeurvre's!  Here is where you can get creative.  Margarita's with chips and queso.  Or signature cocktails with charcuterie spreads.  Due to COVID we went with personalized charcuterie boats to help cut down on the spread of germs.
Passed Appetizers are always a nice way to elevate your event as well.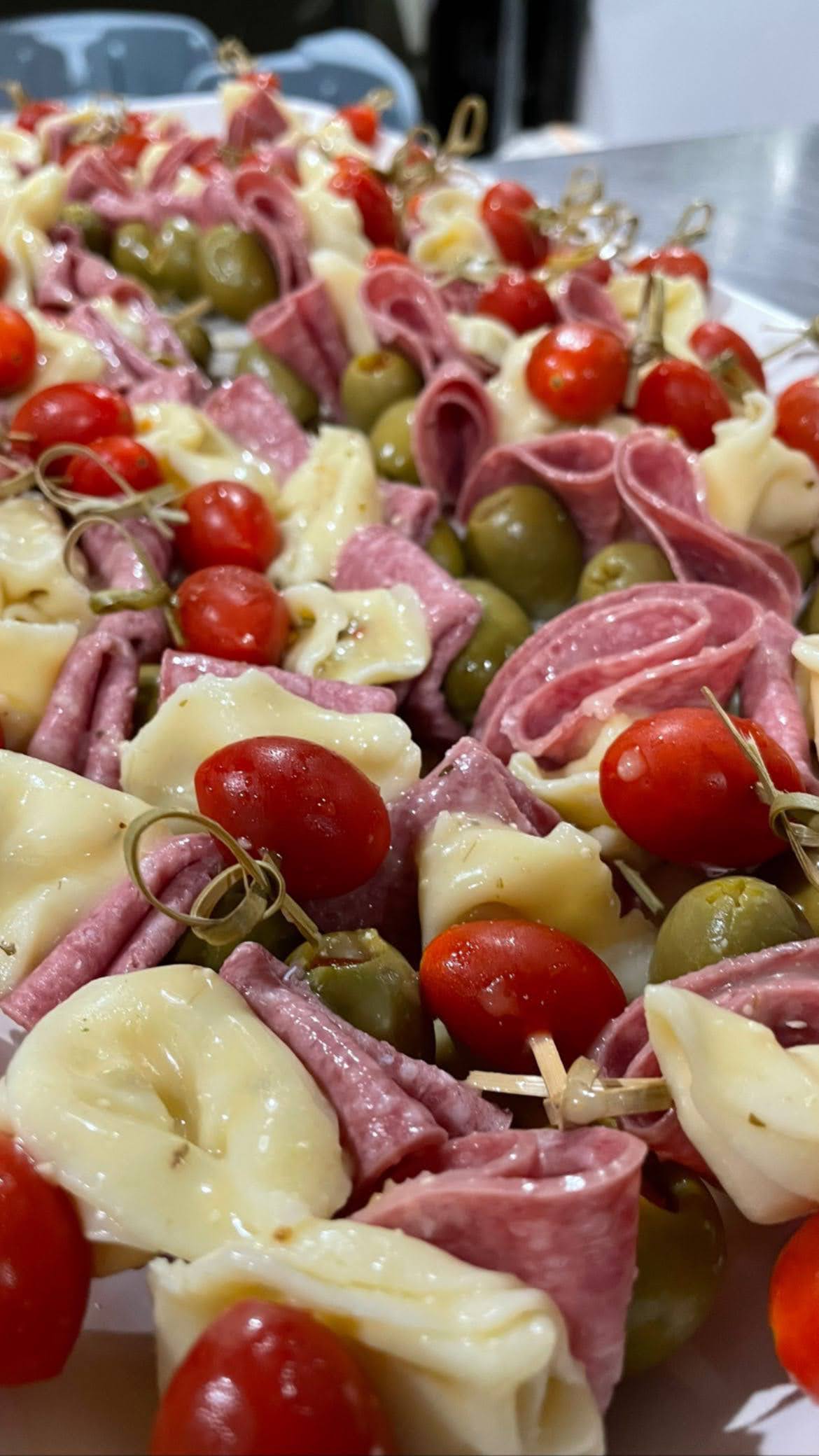 Dessert Bars
A new trend we've noticed is dessert bars!  Some couples are forgoing the traditional cake or groom's cake and creating a mix of desserts for their guests to enjoy!

Late Night Snacks
You've been drinking, dancing and talking for hours now with your family and friends.  Soon your event will be winding down and guess what would be the perfect addition to the evening…..something to eat!
S'mores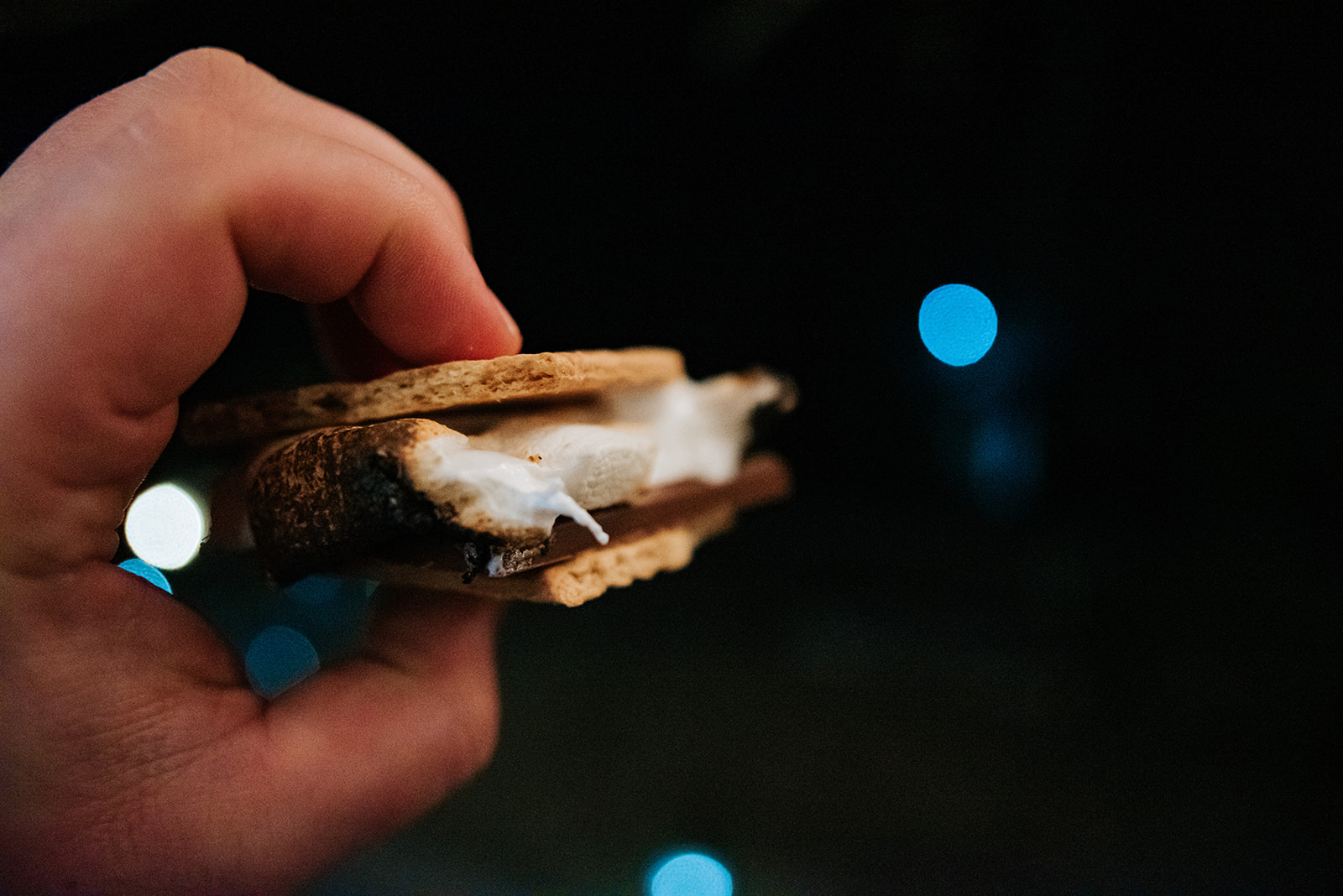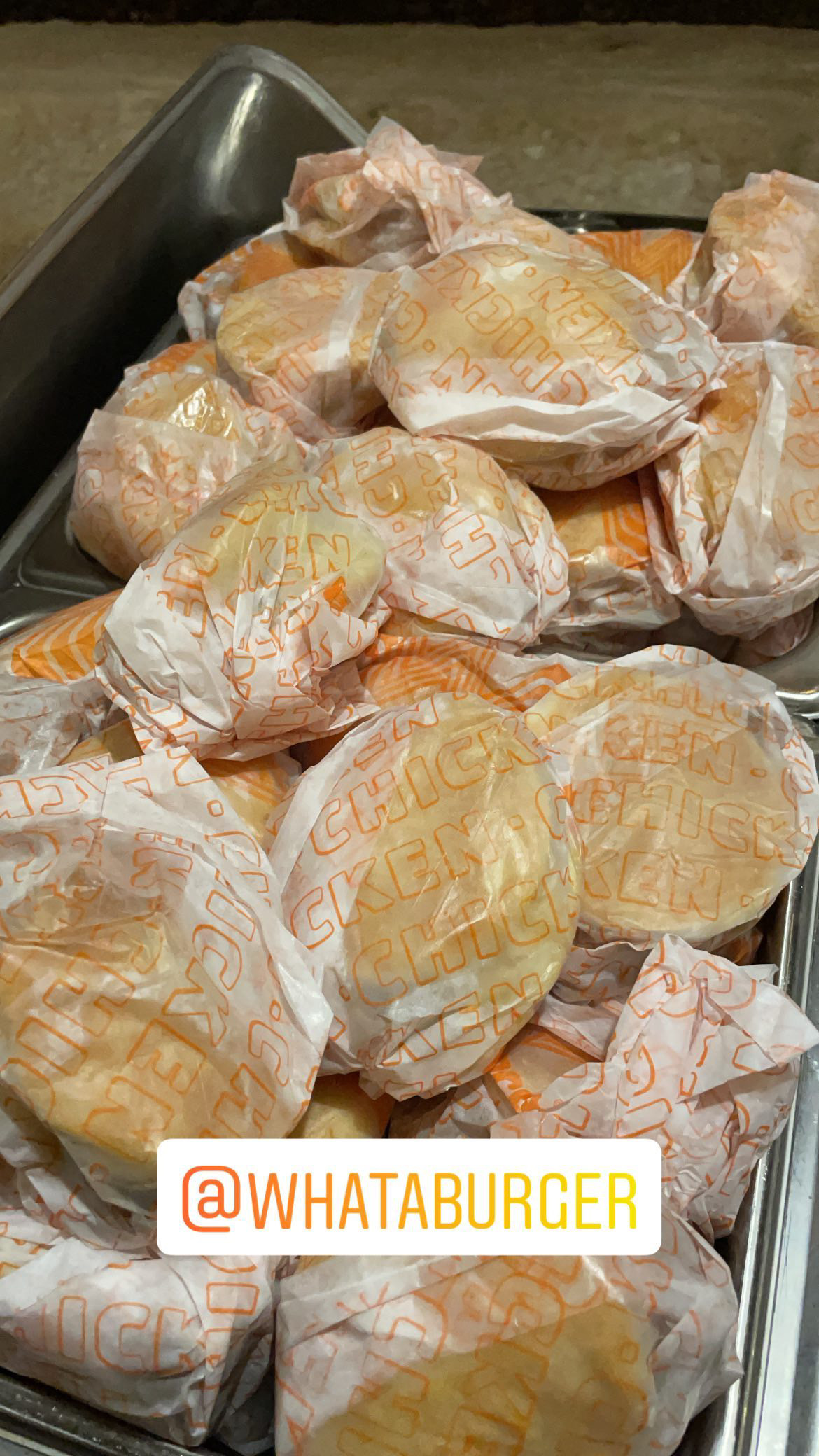 Popular Products
When you stay at 7F Lodge, we stock each cabin with unique and locally sourced products from other small businesses we trust.  Because we believe in these products so much, we partner with a few and offer them directly to you.