7F Lodge & Events
As a Texas Wedding Venue located just north of Houston in South College Station, 7F Lodge is the perfect place you can dance your night away under the stars and feel the country setting in your soul.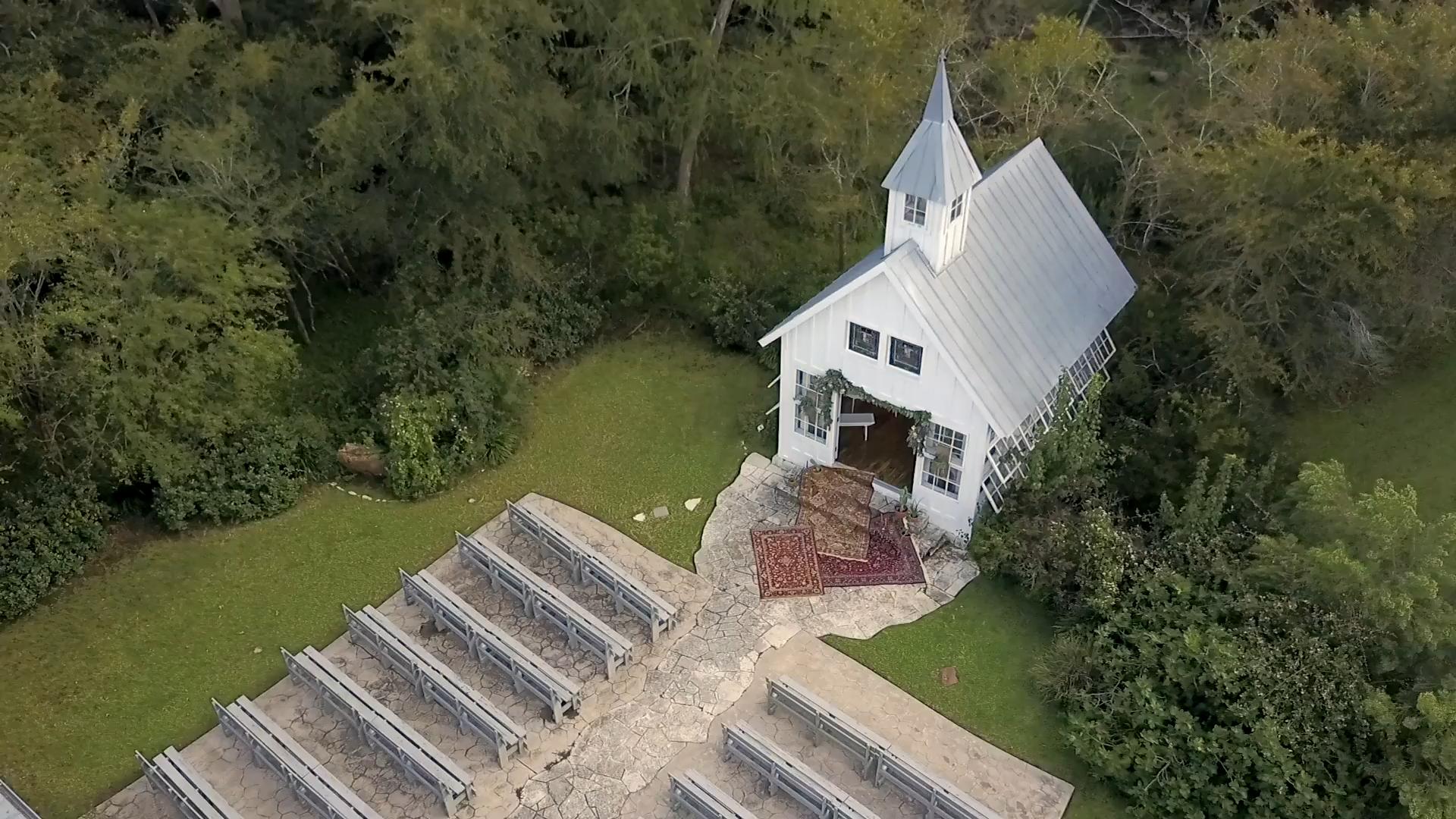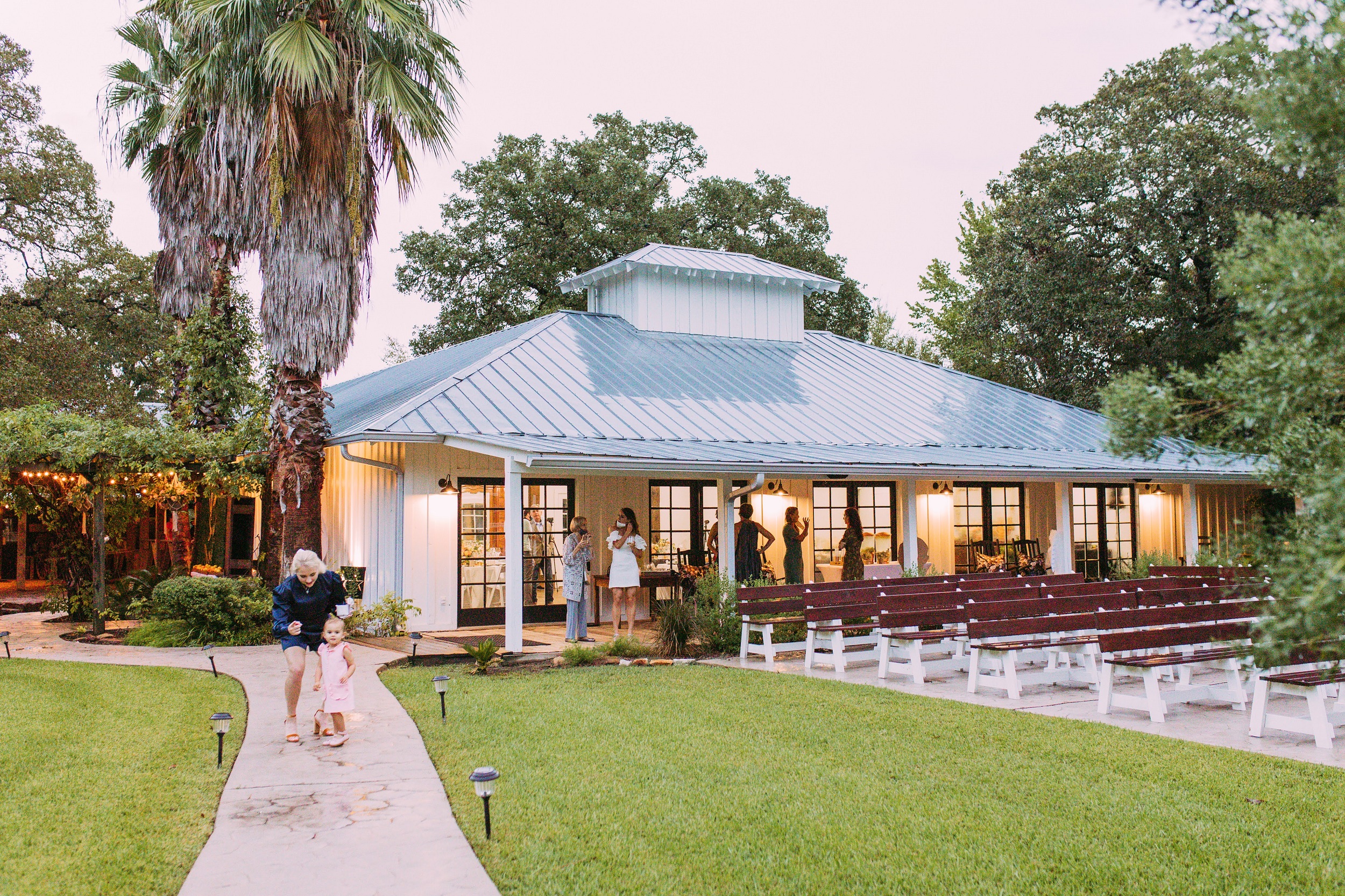 The Little White Chapel
One of our most popular features of our Houston wedding venue, is our little white chapel.  This quaint chapel has been THE backdrop for many 7F couples for their nuptials, engagement sessions and even bridal sessions.  It's great for all styles of weddings from bohemian to rustic to really whatever you have in mind, and best of all, it's included with your rental!
The Covered Pavilion
With the unpredictability of Texas weather, our covered pavilion is a harbor from the heat or unexpected rain so you can keep the party going and enjoy the celebration.  For the more intimate weddings we have, we can fit guests in our indoor area to keep you and your guests more comfortable.  With so much space, you can have your Live Band and Photobooth too!  We find that the ideal guest count is around 150 and all of our preferred vendors are EXCELLENT with catering to that number.
The All Inclusive Experience from Wedding Venue in Houston 7F Lodge
For couples that want to hit the easy button, we offer an all inclusive package that includes a cake, linens, an excellent coordinator, a stay in one of our cabins for the newlyweds, a selection of photographers to choose from, an excellent menu for both your dinner and bar, decorations AND Access to the property for 48 hours.  If you're a couple who's planning a wedding from the Houston area, we find that this is truly the best option for your needs.