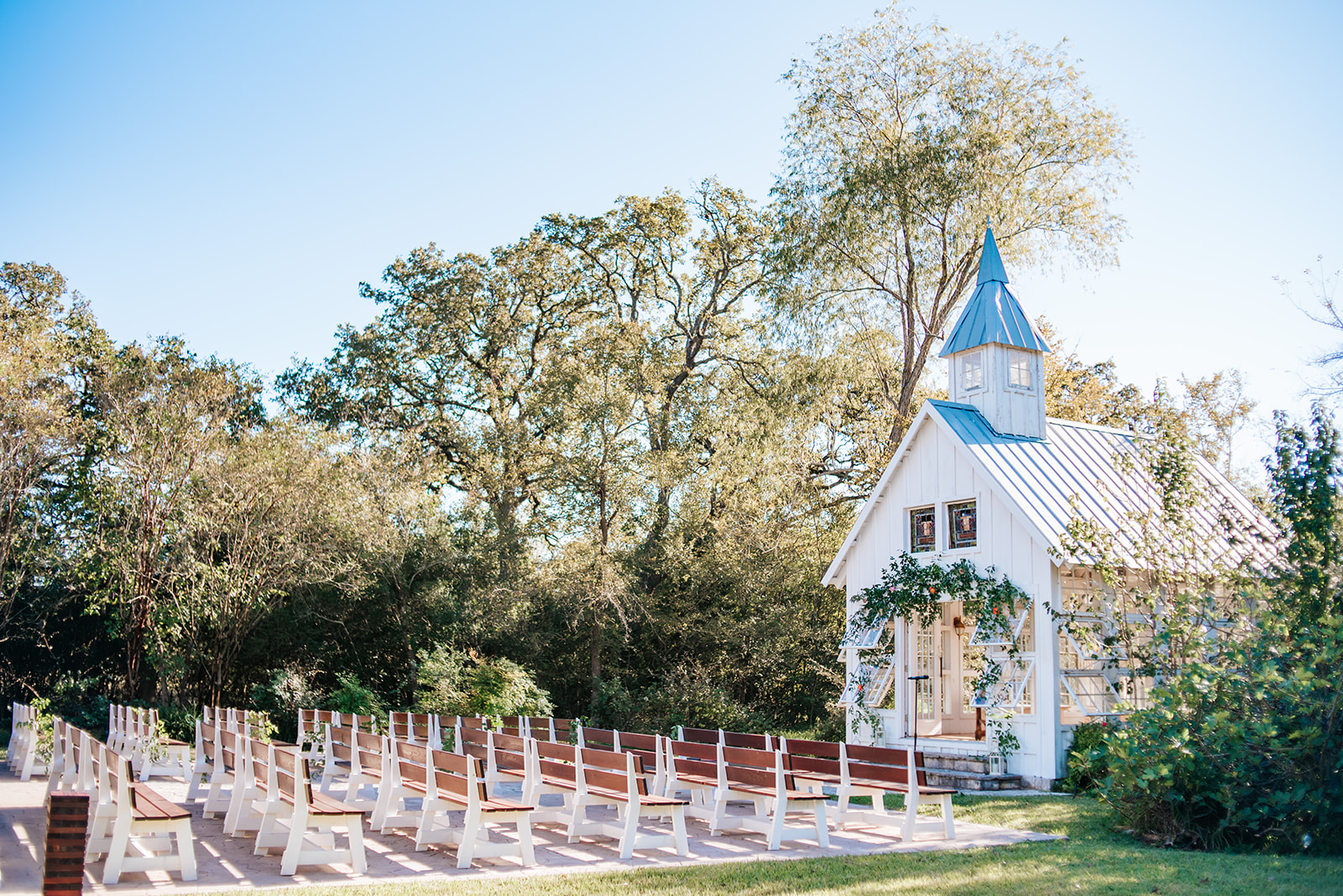 Our little antique chapel in the woods was built to be the backdrop to one very specific wedding–that of our founder, Carol and her husband Craig. The property at 7F was originally owned by Carol's father, a WWII veteran. He and his fellow Aggies would frequently come to the property to hunt and to remember the war. Carol strongly believes that this time spent bonding helped to heal those men of the terrors they saw in WWII, and brought love and laughter back into their lives.
After a 25-year absence from College Station, Carol heard a voice telling her it was time to go home. She flew back from Peru, where she had been studying and returned to College Station. Seeing the property, which had been abandoned most of the time she had been gone, she remembered the love that had existed there and decided to restore it. In the process of moving back to town and fixing up the existing cabin, she met Craig at an estate sale. He came out to see her property and immediately began to help. They were married 14 months later in the little antique chapel.
Craig built the chapel so that they could get married on the land that Carol loved so much. As time went on, they slowly turned the property into the bed and breakfast we know today. Carol inherited the 7F brand upon her father's death, and decided to carry on the legacy of love that was started here by her father and his fellow Aggie veterans. Now that love manifests differently, in the form of marriages and weekend getaways rather than in the gradual recovery of war veterans, but in the end, love is love and LOVE SAVES LIVES.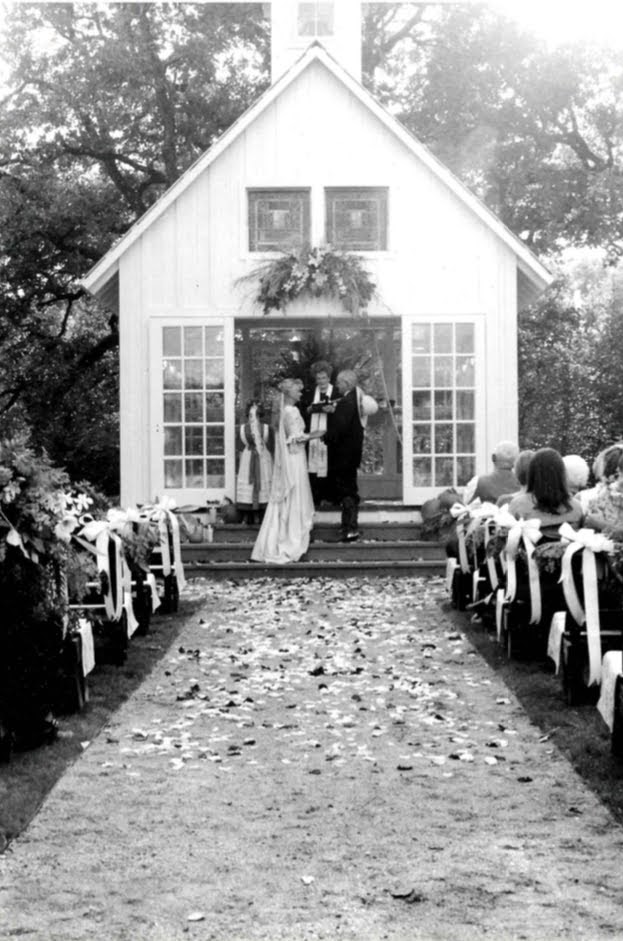 *It has been 24 years since Carol and Craig got married and since the 7F brand was repurposed for the bed and breakfast. If you take time to look around the property, you will find things from that first wedding scattered throughout, like Carol's wedding dress on display in Spain, her bouquet in the Potting Shed, or the crosses in the Chapel.**
Dani Manley, 7F Social Media Intern
Popular Products
When you stay at 7F Lodge, we stock each cabin with unique and locally sourced products from other small businesses we trust.  Because we believe in these products so much, we partner with a few and offer them directly to you.