Booking your wedding venue is one the biggest decisions you will make while in the wedding planning process.  You want to make sure the venue fits the vibe and style you are going for.  And will it accommodate your number of guests.
You want the venue to be both beautiful and functional for what you have envisioned. Whether you decide on a rustic white chapel in the woods or a hotel in the city, here are a list of questions you should ask!
Wedding Venue Questions
1. WHAT IS THE MAX AMOUNT OF GUESTS THE VENUE CAN ACCOMMODATE?
Knowing the number of guests for your wedding is crucial before setting up any tours.  You will need to know if the venues in question can accommodate for your number.  You will have some guests that will not be able to make it.  But, you won't want to invite more than what the venue can hold on the off chance that everyone shows up for your wedding.
What hours will you have access to the venue for your rental?
Knowing the hours you will have access, will help you in coordinating the setup of of decor and the cleanup at the end of the evening. IF you are responsible for any clean up.
Can you book the venue for Rehearsal and/or Rehearsal Dinner?
Having access to the space the day before will help melt the stress away!  Being able to do a walk through with your wedding party and coordinator will give you the opportunity to ask questions, make any last minute changes and give everyone an idea of where they are supposed to go.  And on the upside you aren't having to rent two different spaces for rehearsal dinner!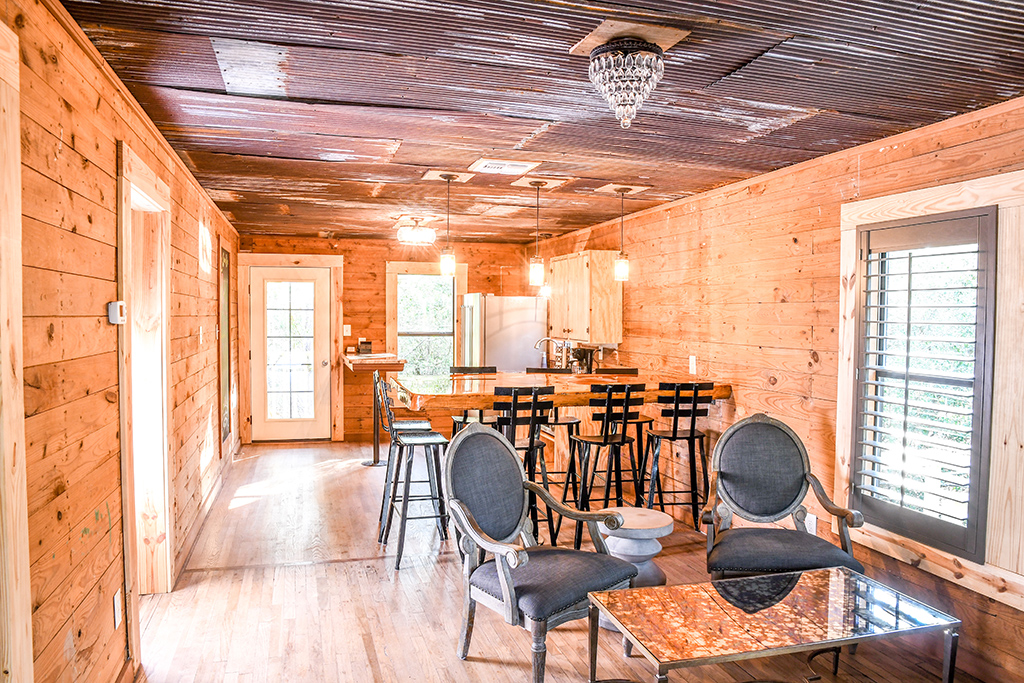 Are there designated places for the wedding party to get ready ?
If the venue already has onsite ready rooms for the wedding party….BONUS!  If not, start checking for near by AirBnB's or hotels.
What are the catering and alcohol policies?
If your venue does allow off site catering services, will they have access to a kitchen?  If not, that can make for a difficult service to provide.  Most venues now have in house catering and bartending services due to liability purposes and east of stress on their couples.  You make the selections and show up!
Is there a preferred vendor list?
Mot venues have a list of vendors they work with regularly.  This can be most useful for couples that are looking for the remaining wedding professionals.  These lists are made up of individuals the venue trusts.  And sometimes the packages can be discounted!  ASK!
What is  required to book a wedding date?
You will want to know what the booking procedures are before committing.
What are available dates for the time of year you are looking at?
Dates will book quickly and typically a venue will not hold a date unless you put down your deposit and sign a contract.  Don't let your ideal date pass you by!
What is the payment schedule and how can you make payments?
Knowing what is due and when will help you when budgeting.  You will also want to know how you can make the payments.  If, the venue only accepts check you'll want to make sure you drop off or mail in a timely manner.  Hopefully, most venues are up to date with the time and credit card is an option.
What are the end of the rental policies?
While taking out the trash, stacking tables and chairs is not ideal at the end of the evening some venues do require that of couples in order to receive their deposits back.  Hint:  Find you a venue that includes this service!  No one wants to work at the end of the wedding!
While these few questions will help you immensely in deciding on your venue, there are more that will come and hopefully be answered while touring.
But, if we can offer any advice it's:  Find a venue that is experienced and been in the business for a while.  Find a venue that will help you through the process and be there to answer questions and find other vendors along the way!
At 7F Lodge, our goal is to help take the stress away from our couples and their families with the planning!  Our packages are very value packed!  We include food, bar services, linens, decor, day of coordination, and even your setup and tear down.  We want you to start the day off with a smile and end the day with a smile!
Want to know more about what we have to offer?  Schedule your tour here.
Popular Products
When you stay at 7F Lodge, we stock each cabin with unique and locally sourced products from other small businesses we trust.  Because we believe in these products so much, we partner with a few and offer them directly to you.